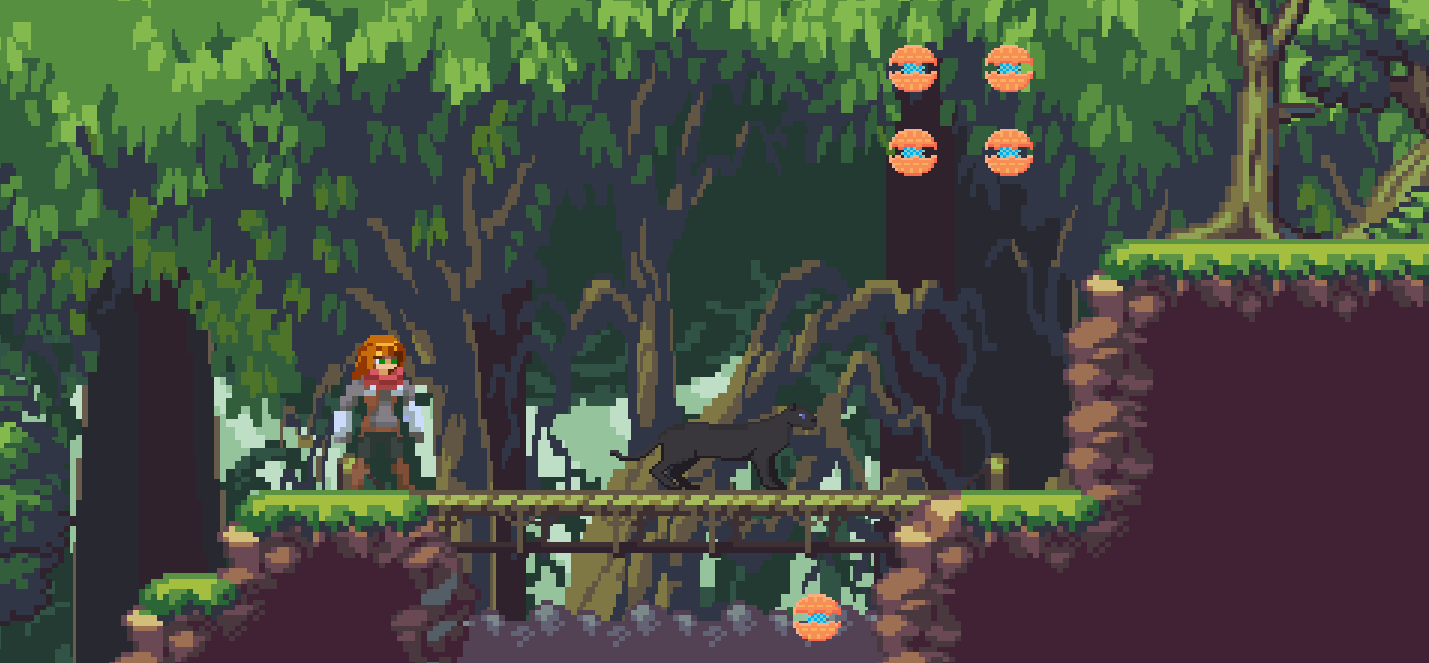 Shor and Kita
A downloadable game for Windows
Shor, an engineer in training, is out exploring the wilderness with Kita, her soul-bound guardian, when things start to go wrong back home. Tasked with finding the source of the problem, Shor and Kita head out on an adventure that will test the limits of their abilities.
Made for IGMC 2018!
Install instructions
- Download the zipped file.
- Unzip the zipped file.
- Open the unzipped file.
- Run "Shor and Kita (Degica November 2018 Competition).exe"
EDIT: I recommend reading the controls before selecting play, but if you need to go back and check them during the game, open the pause menu with "P" and hit "ESC" to return to the main menu.
- Enjoy!